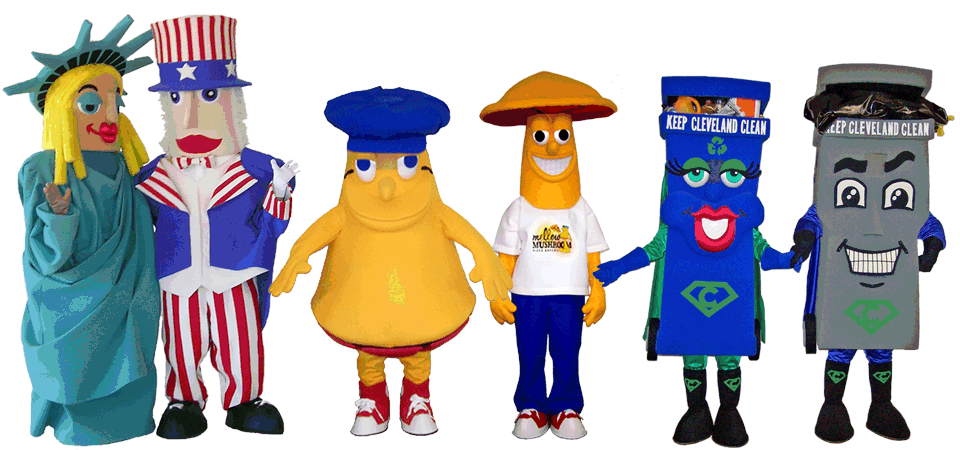 Lyn is the founder and majority owner of ProMo Costumes. Her dream came to fruition in 1998 when she began ProMo Costumes in the back bedroom of her home.  As both the President and Artistic Director, Lyn will work with you or your team in developing the perfect character and lead you through any design issues.  During the production phase of your project, she will take the lead and keep you informed as things progress.  Sketches, fabric swatches, and jpegs of your character will be provided as her team of skilled costume creators bring your character to life.  Lyn is available during all phases of your project, providing you with the calm reassurance of a true professional.
 Adam, the sales manager of ProMo Costumes is the polished voice that is usually your first contact.  A graduate of The Ohio State University, he puts his education to work providing the highest quality customer communications, before, during and after the sale.  He will keep you up to date on all aspects of your project, answering any questions that you may have.  Adam maintains all customer records in our customer management system and makes you think that he has a photographic mind.
Over the years, we have been privileged to make custom costumes, mascots, and puppets for many organizations and businesses such as Microsoft, T-Mobile, Nestles, United Healthcare, Wendys, PBS, Office Max, Dannon, McDonalds, Pokemon USA, Kyocera, Exxon Mobile, New Balance, Liberty Tax Service, and Williams Sonoma.  Foundations, such as the Juvenile Diabetes Foundation have found our custom mascots a great way to draw attention to their causes and to get their message out to the public.  ProMo Costumes has also created and produced custom character costumes for the many governmental agencies and organizations at the city, state and federal level.  Our mascots have also led cheers at sporting events around the country.  Fans from the elementary schools level to colleges and universities, have enjoyed our creative and durable mascots.
Dan is Lyn's husband and happily does whatever tasks Lyn and Adam prefer not to do or feel that they shouldn't have to do.  Vice President in title only, he takes charge whenever necessary to right the corporate ship, provides guidance and counseling to the staff, and when necessary, makes coffee and donut runs.  When not taking care of the aforementioned  Vice Presidential responsibilities, he writes quotes, does the bookkeeping, builds relationships with clients, and assists Adam with sales and customer service.  Dan or Lyn are almost always available to take your call if you would like to speak with an owner.
        
Our talented and dedicated production staff bring many years experience to ProMo Costumes.  Our art department is on the ready to rush through a sketch if necessary. It's not always possible, but most of the time we can make it happen.  Fresh donuts are a powerful motivator around here.
None of these customers are any more important than hundreds of small town restaurants, businesses, and elementary schools in far flung locations around the country that entrust their mascot projects to ProMo Costumes. We treat each of our customers with the greatest respect and their projects to the same attention to detail, absolutely the highest quality workmanship, and just plain awesome customer service. We create just one grade of mascots, the very finest in the industry.  This is our promise to you.
ProMo Costumes offers a full line of custom creations, including custom character costumes, mascot costumes, puppets, costume accessories, and custom plush toys. We offer a wide variety of related services such as cleaning and refurbishing, custom shipping containers, and corporate programs.
We are located in a 20,000 square foot facility in beautiful Downtown Marion, Ohio. Our location is an hour north of Columbus and within 500 miles of 66% of the nation's population centers.
All of the management and production team at ProMo Costumes work diligently every day to insure that your custom character costume project is completed on time and created just as you requested.  Your satisfaction is guaranteed!  We'll keep things light and promise to smile throughout the process, making sure that you are sharing in the fun.  This is what we will do for you.  Let's find out about your mascot project.  We'll make you look like the mascot superstar in your company or organization.!
Contact us now by using our CUSTOM CONTACT FORM or call Adam directly at 800-572-2666.  You'll be glad you did.