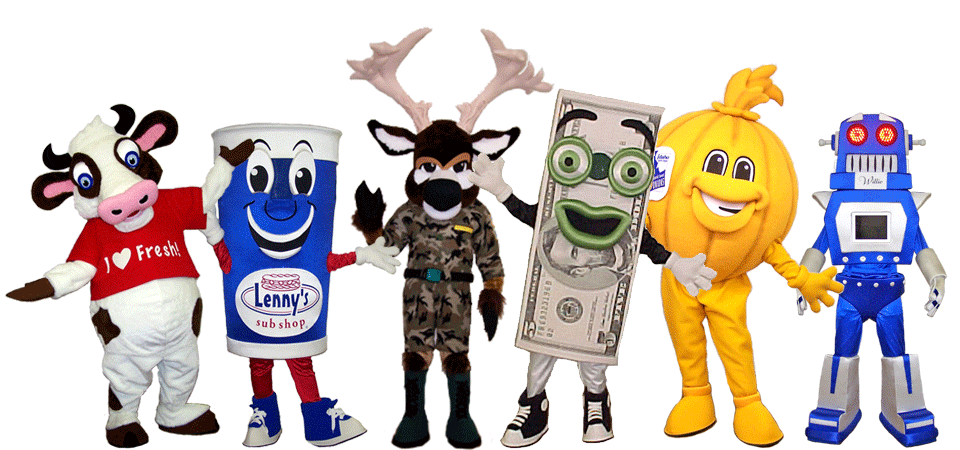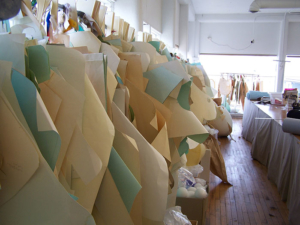 We begin the construction process by taking your approved costume design and creating detailed pattern pieces. These pattern pieces are carefully logged and stored. If you order additional costumes, we can replicate your custom character costume utilizing these patterns. This allows us to produce a single mascot costume or hundreds of the same mascot. The pattern pieces are used to cut the various materials needed to produce the custom costume.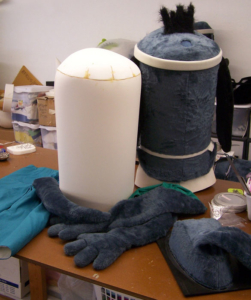 Our custom character heads are created by taking lightweight, industrial foam and sculpting them into the required shape. By utilizing this type of construction, we are able to produce extremely large and durable heads, while minimizing the overall weight. Usually, our heads will spring back to form if accidently crushed, holding their shape for years. Our internal adjustable head harnesses and helmets maximize stability, control, and comfort.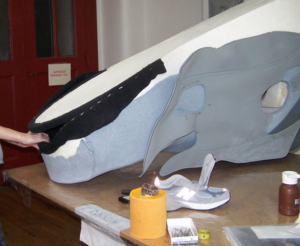 The three dimensional facial features are added, according to the artwork provided. Vision and ventilation is usually provided through screened areas of the eyes and/or mouth, although the specific design may require a screened panel to be added.  After the foam head is created, it is covered with a variety of high quality fabrics and imitation fur fabrics.
The body may require additional shaping. If so, it would be provided either by a lightweight sculpted foam inner body worn under the outer suit or by sewn in polyester fiber fill material.  In some cases, the character has a one piece body and head. This design would be created utilizing lightweight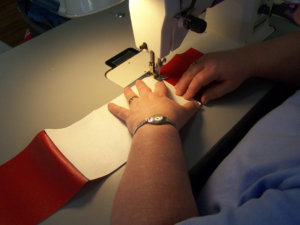 sculpted foam as the entire custom mascot shape, with the outer shell of the mascot created of various types of fabrics, often utilizing the sublimation process to replicate a specific logo or design. In this type of construction, shoulder supports are usually added to maximize comfort and stability.
The arms and legs are normally constructed of the same fabric that covers the body.  The four fingered hand are slightly padded to accentuate the shape and designed so that the wearer can grasp items, shake hands, etc.
The feet are constructed of sculpted foam, covered with various fabrics or imitation fur. They all have internal slippers to maximize control and long wearing crepe rubber soles.  The slippers are removable for cleaning and replacement.