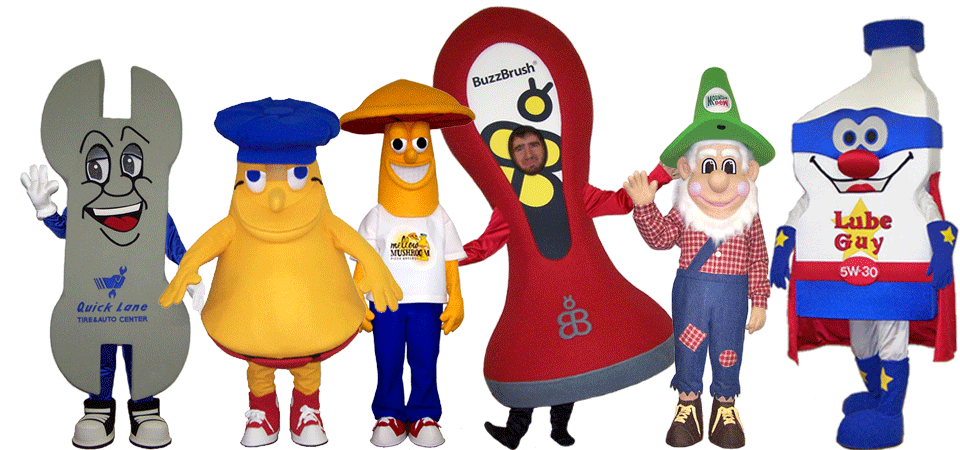 MASCOT CLEANING AND REFURBISHING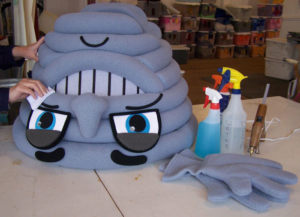 We offer professional mascot cleaning and mascot refurbishing services that help keep your mascots and mascot costumes in optimum condition.  We offer this service for our own custom mascot costumes as well as for mascots that you may have purchased from another vendor.  This reasonably priced service, also called the "Full Spa Treatment", thoroughly cleans and deodorizes your costume mascot , leaving it clean and in the best possible condition.  Most minor repairs are made at no additional cost.  There would be additional costs if major mascot repairs are needed or costume parts are missing.  We will contact you and receive your authorization before proceeding.  Your mascot costumes (and your staff) will love you.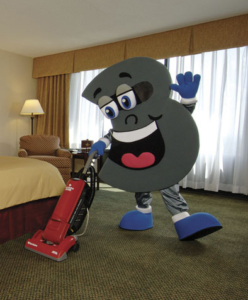 We can design a custom Corporate Mascot  Program for your mascots and mascot costumes.  Our program removes you from the stressful day to day operation of your mascot program.  We take over all aspects of the program.  The only thing that we need from you is a list of where you want the mascots and the dates.  Provide that information and relax, confident that ProMo Costumes will take care of the rest.  Shipping the mascot costumes out, tracking them, receiving them back into our facility and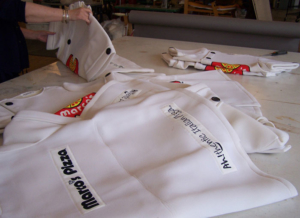 cleaning and repairing the costume mascots, readying them for their next appearance, WE DO IT ALL!  Keeping your corporate mascots in tip top condition projects the best possible image of the characters as well as your company, maximizing the value of your mascot investment. This surprisingly reasonably priced mascot service can be tailored to your specific needs and number of mascots. One or one hundred, it doesn't matter.  We'll treat each one of your custom character costumes as if they were our own.
ProMo Costumes provides full contract costume sewing services. We can help you with production of a new prototype or manufacture hundreds or thousands of costume pieces. Our modern manufacturing facility is easily adaptable to any project requirement. From time to time, you may find yourself in need of extra help. If you have a costume line that needs to be completed and find yourself short of employees, machines, or time, just call us. We can help you meet your deadline without having to hire more employees, schedule overtime or purchase more machinery. Perhaps we can assist your with your costume production problems.