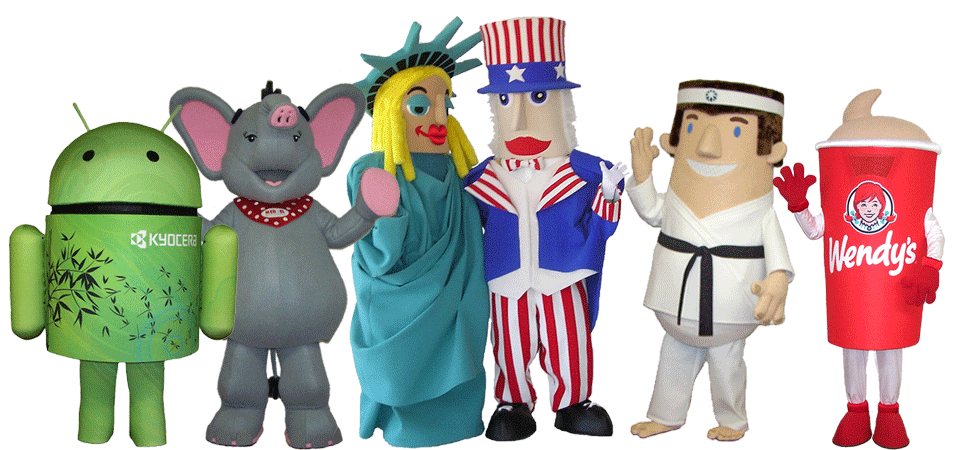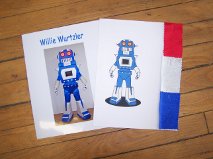 We have outlined the basic steps in the process from the first contact through the delivery of your mascot costume.
Your first contact will be via our
CONTACT FORM
or by calling our toll free number (
800-572-2666
). Our friendly staff will take it from there asking a few questions such as "Do you have a character or would you like us to help with character development?" "If you have a character, do you have artwork or a concept sketch?" "Is there a specific date that you need your costume?"  That's about it.  From there we can usually give you a ballpark price.  If you need design assistance, our designer Lyn will work with you or your team to develop the perfect character to meet your specific needs.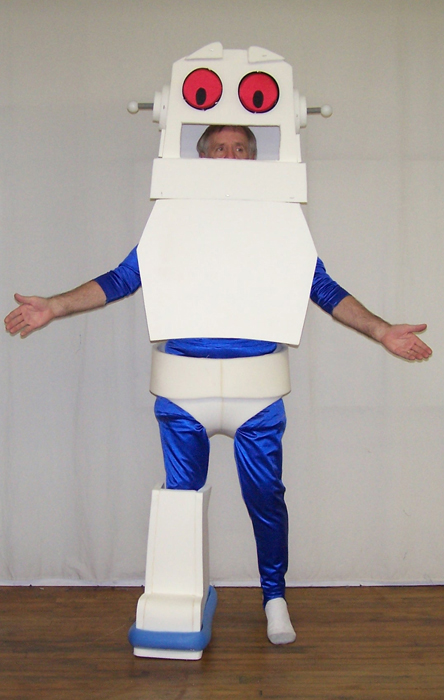 At this point, we can generate a detailed proposal for the project, outlining materials, construction details, timeframe, terms, as well as pricing.  If this proposal meets with your preliminary approval, we will provide a color sketch of your character (if necessary) along with fabric swatches.  So far your cost is ZERO. 
After approval of the proposal, we will email you an invoice requesting a 50% deposit.  Upon receipt of your deposit, either by check or credit card, we'll enter your project onto the production schedule and provide a completion date, which is usually about 6-8 weeks, but we will always attempt to expedite your order to meet that big grand opening or event.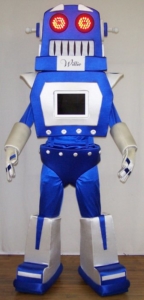 As your character is being created, we will email you pictures of your character at every stage for your approval.  This allows us to fine tune our creations, based on your input, and assures everyone that there will be no surprises at delivery. 
When we near completion of the mascot, we will contact you and decide upon the best shipping method for your particular needs. Most of our mascots can be sent economically via UPS or FedEx.  Larger mascots sometimes need to be sent using trucking companies.  Don't worry, we handle this for you . We will invoice you for the final 50% plus shipping and upon your approval of the final pictures, we'll ship your new custom character costume complete with dressing, care, and safety instructions.
Your mascot will arrive in a few days, ready to go. Put on your biggest smile, slip into your new character costume and take a look in your largest mirror.  Yes, this is what we're talking about!
A few days after delivery, Adam will contact you and answer any questions that you might have.  He will also ask for an update on your character's latest escapade and ask for pictures.  Adam loves pictures!
That's all there is to it. 
Some of our costumes have been interviewed. Use the above link to watch the interview.
Please call 800-572-2666 or fill out our CONTACT FORM and let's get things moving!