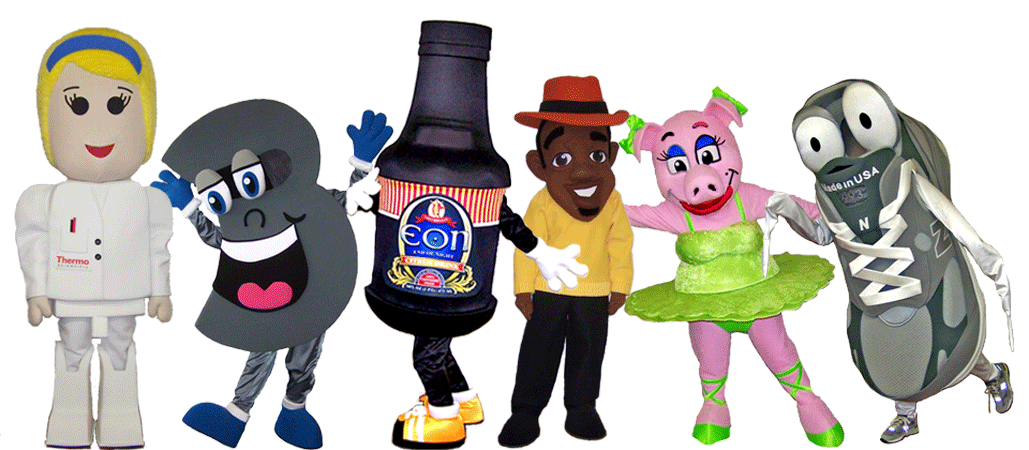 (Frequently Asked Questions)
How do I get started?
Starting the process is as easy as sending in your design through our CUSTOM CONTACT FORM or calling Adam at (800-572-2666).  Our friendly staff will work with you in bringing your artwork to life or developing the prefect character to represent your business, school, or organization.
Do we sell generic, non custom mascots?
All of our characters are one of a kind, custom mascot designs.  We can make hundreds or thousands of your characters for your use, but we do not sell your custom mascot costume design to others, without your permission.  We do not sell ready made costumes.
How long does the process take?
Once a design has been finalized and your project is scheduled, we usually complete your mascot in 6 –  8 weeks, although we will always attempt to complete your mascot in time for a special event.  
Are your mascots created in the USA?
Yes, all of our custom mascot costumes are created in our mascot  facility located in Marion, OH, USA.  We always attempt to use materials manufactured in the USA but sometime we have to buy materials and accessories that are produced out of the country.
Do you ship internationally?
Yes, we can ship our costumes anywhere in the world.
Can mascots talk?
As a rule, mascot costumes do not talk.  This is for several reasons.  Most mascots are not equipped with moving mouths.  Adding full animatronics is very costly.  Simpler mechanical methods of moving the mouth requires a high degree of skill to make the mouth movements look authentic.  Projecting the sound from the inside of the costume to the audience usually requires an amplifier which requires batteries, etc.  This makes the operation of the mascot more complex.  Many times different people take turns performing; each with a different voice.  Which is the voice of your character? We believe a properly designed mascot can communicate its message effectively through non verbal communications.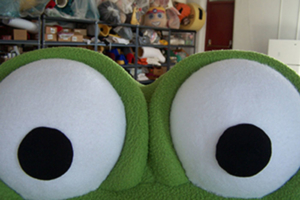 Will I be able to have any input?
Absolutely!  You are our customer and we love satisfied customers.  As a matter of fact, we GUARANTEE YOUR SATISFACTION!   Not only will we request your approval on the fabric samples, but during the actual construction of your custom mascot costume we will email you pictures (at all stages) for your approval. Utilizing this process and your feedback, we are able to tweak the design as we go and assure you that there will not be any surprises upon delivery.
How long will my mascot last?
Our costumes are designed and created to last for years. The life of your costume depends on the care it receives and the number of appearances, but many of our mascots are still in use ten or more years after they were created. Five years of service can reasonably be expected with your new mascot costume.
How much do you charge for custom character costumes?
Each custom costume varies in price depending on the complexity of the design and the materials selected, but our pricing is targeted at the upper mid price range.  However, our creations are not mid range; we offer only the finest top quality mascot costumes, unsurpassed in the industry.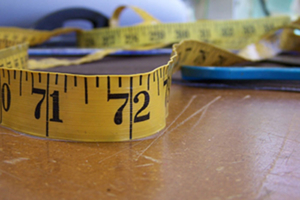 Can you create mascots of well-known characters?
We create all types and styles of custom character costumes, but we cannot replicate a copyrighted character unless you're the copyright owner or can obtain written permission from the copyright owner. International laws prohibit us from doing so as well as our business ethics. However, if you'd like to purchase a one-of-a-kind custom mascot costume, we'd be more than happy to help you with that.
What other services does ProMo Costumes offer?
We offer a full range of services including design, manufacturing, as well as care and maintenance for your mascot costume. We also offer contract costume sewing services and can help with all of your corporate mascot management program needs. For more details please view the pages under the Services tab.
What other products does ProMo Costumes offer?
Not only will we create the perfect mascot for you, but we can also supply accessories, props, and clothing items for your character for every occasion or holiday.  Likewise, we offer mascot accessories such as our ProMo Pack Cooling Systems, Battery Operated Cooling Fans, and Custom Carrying Bag Sets. Heavy Duty Shipping Cases are also available. For more information please view the links under our Products tab.
Is it costly to ship a mascot?  
It can be, it depends on the distance from our location in Marion, OH and the size of your character.   However, most of our custom character costumes can be shipped via UPS or FedEx.  Using their non expedited service, we can keep shipping costs to a minimum.  If your costume is oversized for normal UPS/FedEx service, we can arrange shipping via low cost common carriers.  
How do I effectively use my new mascot costume?
Mascots are one of the most effective marketing tools available to you. A mascot costume can be used at trade shows, parades, community events, charity outings, sporting events, grand openings, picnics, hospital visits, and at your own facility just to name a few. Along with utilizing Facebook, Twitter, and other social media platforms, a custom mascot costume has the potential to greatly increase your brand's awareness and reach. You simply schedule as many events and meet-and-greets as you can to get your character out and into the public. Then connect with your audience, have a great time, and keep your mascot costume  in good condition to represent your organization well.
Why should I choose ProMo Costumes?
With more than 15 years of experience and thousands of mascots created, we're equipped to provide you with the perfect high-quality mascot costume for your organization. We have been privileged to make costumes and mascots for national companies such as Microsoft, T-Mobile, Nestles, United Healthcare, PBS, Office Max, Dannon, Pokemon USA, Kyocera, Exxon Mobile, New Balance, Liberty Tax Service, and Williams Sonoma.  We provide the highest level of customer service, before the sale, during construction, and after delivery.  Customer satisfaction is our #1 priority, and we strive to attain this goal in all aspects of our company operations.  Simply put, ProMo Costumes will work with you to ensure your complete satisfaction and produce your mascot costume with the highest quality in the industry.  If you would like additional reasons for selecting ProMo Costumes, please look at our Why Choose Us page or contact us; we love to talk mascot costumes.
Can I add electronics onto my new character costume?
An optional electronics package is available for your new character. The custom designed package could include a variety of visual and audible items. LEDs could be added to the headlights or LED bars could be added the grill. Your company initials could also be lit up. Sounds could range from horn honks to messages or tunes. The LEDs would be programmable or performer controlled. The amplified sounds would be based on mp3 files (provided by customer) or an electronic sound generator. These systems would be powered by on board battery packs. Please call for details concerning the electronics package.