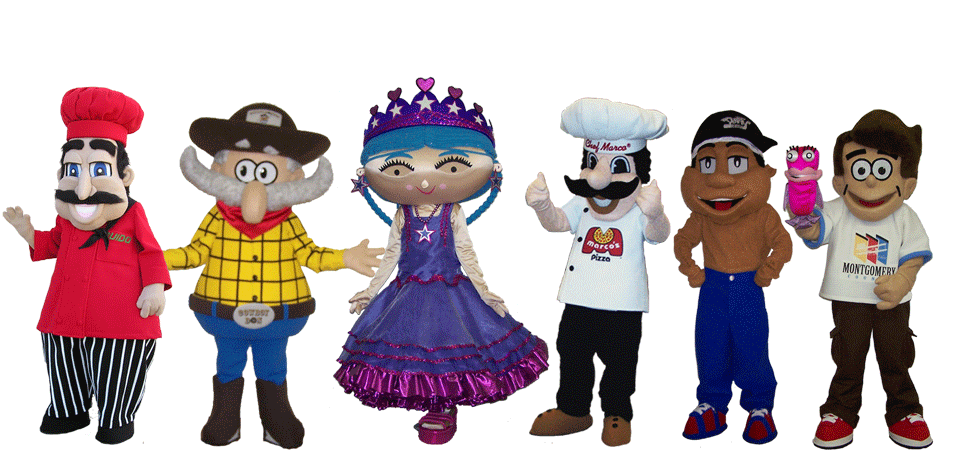 Here are some examples of the many quality custom mascots that ProMo Costumes has designed and created for advertising agencies, corporations, schools, theme parks, TV, foundations and organizations, as well as various government entities.
These should give you some ideas if you are in the brainstorming process. Need to talk with a designer to come up with the perfect character? Just contact us. It's always fun to discuss the possibilities.
While you're browsing the images, please note the superb quality, craftsmanship and design that goes into each and every one of our custom mascots. We take pride in delivering the finest mascots anywhere! All of our costume mascots are designed and created in the USA.
• Aquatic • Birds • Canines • Felines • Fantasy • Farm •
• Food & Drink • Insects • Humans • Objects • Wildlife • Tech •
AQUATIC
BIRDS
CANINES
FELINES
FANTASY
FARM
FOOD & DRINK
INSECTS
HUMANS
OBJECTS
WILDLIFE
TECH